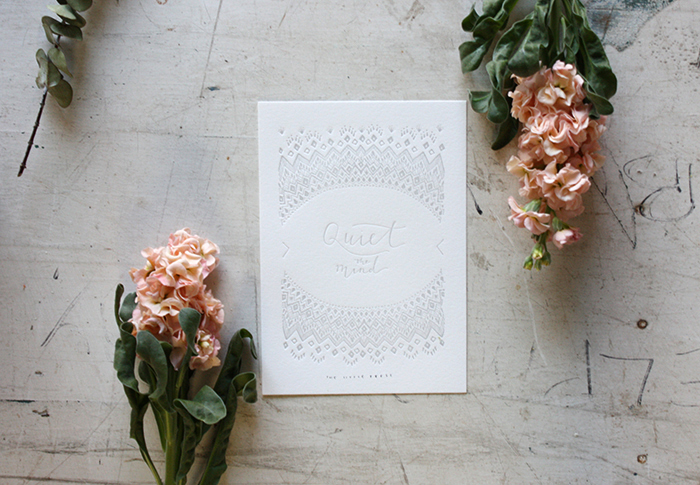 QUIET THE MIND
Hand drawn pattern and typography letterpress printed on premium archival 100% cotton card, in an understated light grey ink.
Inspired by meditation and the shape seen inside closed eyelids. Find quiet in the chaos - a great reminder for home or work.
A5 size: 148 x 210mm (5.8 x 8.26")
Open edition, signed print
Please note: Our art prints and gift cards are lovingly, individually handprinted in small batches, using an antique printing press and hand mixed inks. We cannot guarantee they will be the same colour as in the photo. The colours and saturation will also slightly vary from batch to batch.